The IRMS Midlands group met today at the University of Nottingham, for a half-day event on the subject of accountability in the GDPR era.
There was great interaction with the group and excellent questions to the speakers; here's a quick report on what happened today:
Alan Shipman, a well-known and respected IRMS member, spoke about Legal admissibility, Privacy and ISO 15489.
Scott Sammons, Chair of IRMS, delivered a session called 'RM & GDPR Anonymous – Accountability is more than just surviving'.
Oyster's Simon Allen described how we support clients' GDPR and privacy programmes, from data audits to 'DPO as a Managed Service' and the Risk and Readiness Assessments carried out with many clients before GDPR, and since.
As an outcome from this GDPR Review process, we compiled anonymised data from 40+ clients into a comparative risk assessment of organisations across several major sectors: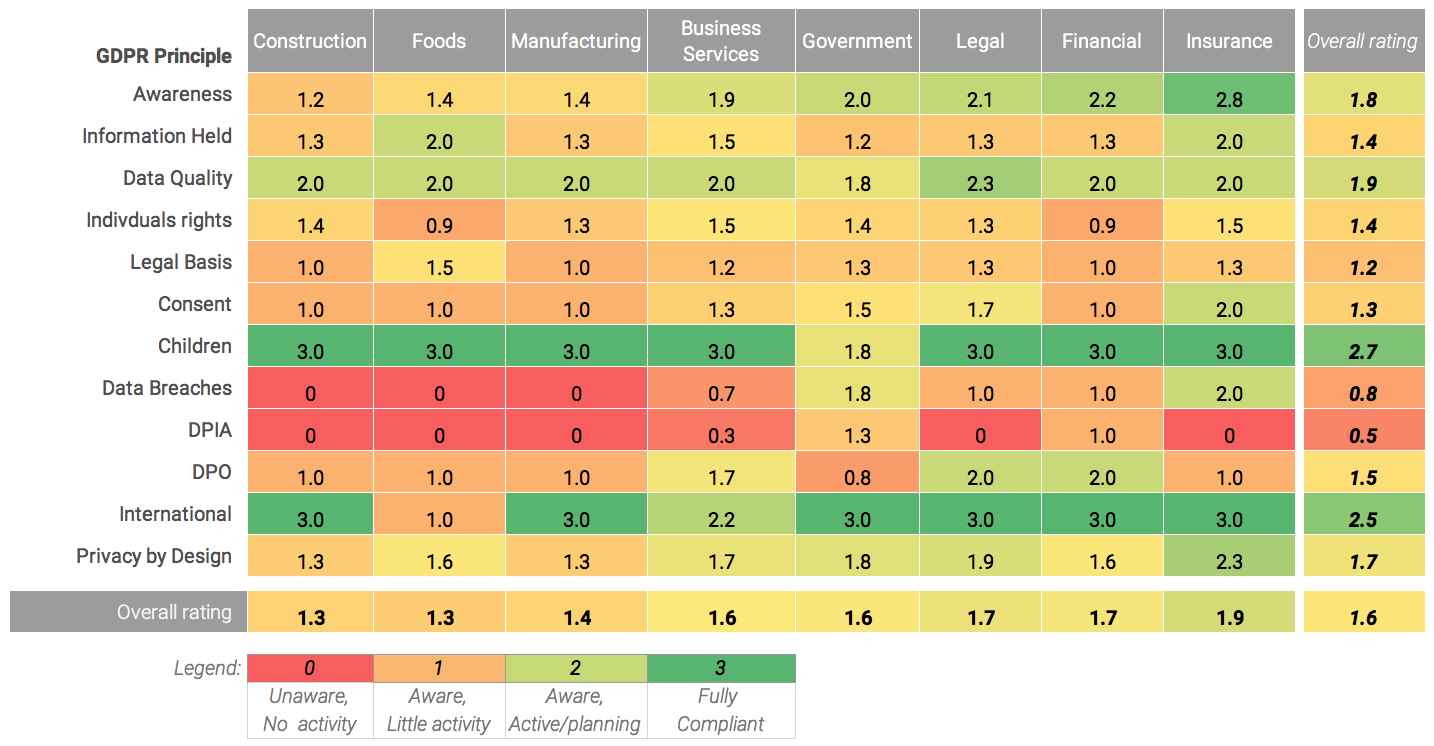 If you'd like a copy of Simon's presentation, or information about our GDPR Review service, please get in touch.